Bailey Motorhomes
Bailey Motorhomes IN STOCK AND AVAILABLE NOW!
At Bailey, their philosophy is crafting every motorhome to revolve around one core principle: delivering excellence through high specifications, outstanding value for money, and complete transparency with no hidden costs.
Bailey firmly believe in going beyond expectations, realising that the smallest details can create a significant impact on your ideal motorhome experience. Each Bailey motorhome comes with a standard of comfort and convenience that surpasses the norm, but that's not all. They take pride in providing an array of additional features that will make you feel right at home, no matter where your journey takes you.
It's not just your investment that stretches further with Bailey; their commitment to unparalleled build quality ensures that you and your Bailey motorhome enjoy every adventure to the fullest.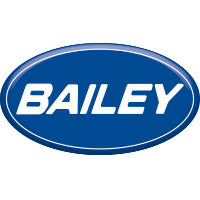 2024 Adamo
5 Models Available Now!
The Bailey Adamo motorhome offers luxury, style, and comfort for unforgettable adventures. With innovative features, spacious interiors, and modern design, it's the perfect travel companion.
2024 Autograph
79-4T Available Now for Immediate Delivery!
The Bailey Autograph gives first class freedom. Perfomance, comfort and true motorhome luxury! This impressive vehicle utilises a high-performance Peugeot Boxer 2.2 HDi 165bhp engine!
2024 Endeavour
Available in 2 models - Taking Orders Now!
The brand new camper van conversion from Bailey who have partnered up with Ford Pro. Find out more about the amazing B62 and B64 models which was publicly launched at the NEC on the 17th October 2023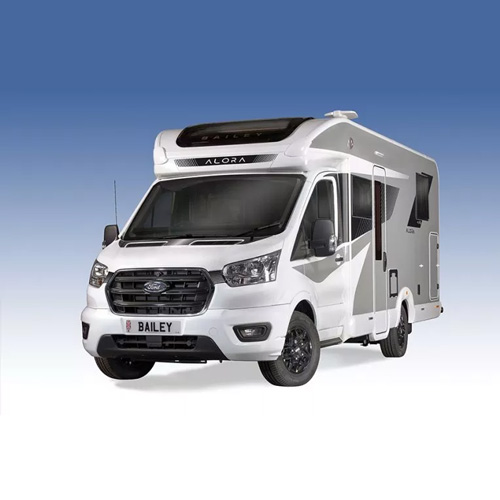 2024 Alora
Arriving Spring 2024
The brand new Bailey Alora Motorhome is due to be released Spring 2024. Featuring 3 layout options, this streamlined and striking motorhome offers the flexibility of van conversion, with the comfort of a coachbuilt vehicle!
Interested in a New Motorhome?
Our new motorhomes are IN STOCK AND AVAILABLE at Yorkshire Caravans NOW and we have some exciting new models launching Spring 2024. To register your interest, fill out our online form to join our newsletter and so that we can keep you updated on news, updates, offers and promotions from our motorhome department.